Photoset with 2 notes
Now this is a Buffy outfit that is deserving of it's very own post. Cropped, shiny blue, tie-dyed tank top. Word. High-rise dark pants with sailor style buttons (can you see them in these pictures?). Fabulous! Notice the teeniest sliver of skin between top & bottoms? Perfect. Now if only she would loosen up that hair.
The sequence of the above photos is just priceless. Complainy Buffy turns into Sadface Buffy turns into Happyface Buffy. Happyface Buffy is a result of, you guessed it, Owen. He asks her out and, inexplicably, gives her his father's watch.. as you do with somebody you've never even gone on a date with.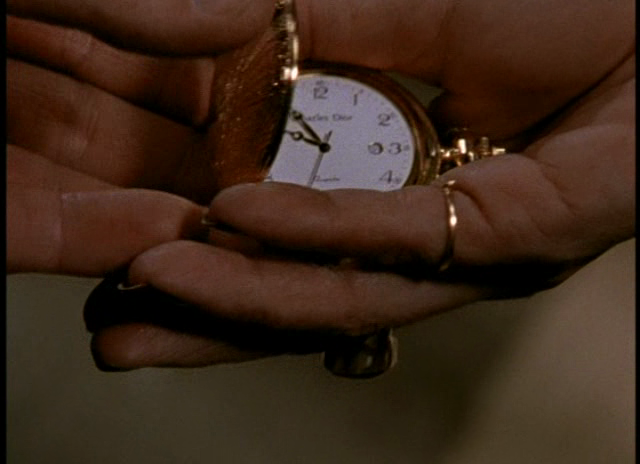 In what may be my favourite purely comedic moment this episode, Dejectedface Xander compares his own watch:
Well, time's up! I've got a much more accessible BIY coming up tomorrow so stay tuned..